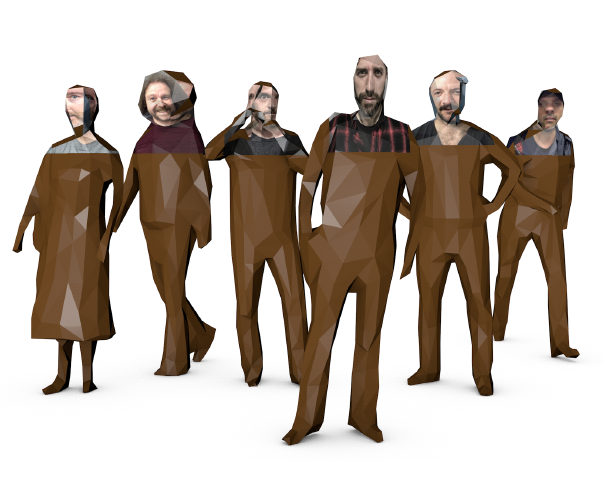 7-2 v Dynamo Tehran, Brunswick Secondary
CB (2), DC (5, m), CG, RH, TH, TW
–
2019 is really proving to be quite the nostalgia trip. Drinking beer at the Lounge; playing retro arcade games; going to ACMI. And tonight's game of futsal totally went there with a veritably archival display from the Nannas against our old friends Dynamo Tehran. This was golden era Nannas, like David Milch was show running the game, like Vince Gilligan was writing our moves. 
It started off slow, keeping the audience expectations low, the Nannas going a goal down early on. But then the Coach, finding himself on the right of midfield with nowhere to go, opted for a scoop pass over the top. The author followed the graceful arc of the ball over his right shoulder, at which point the script called for an outlandish waist height half volley, like that was going to happen, but it's actually the early 2000s now and the Nannas aren't middle-aged old farts anymore and bang, in it goes, unbelievable. But to keep the audience guessing Vince now throws in a second goal for the Bike Powered Iranians. Ooooooo. The Nannas rose tinted fairytale has clouded over. But no, freaking hell no, freaking hell-will-freeze-over-before-I-wear-clothes-I-didn't-personally-scrounge-out-of-massive-bin-and-pay-for-by-the-kilo-in-the-90s no… this is not how it is going to go. The rose tinted fairytale is going to become a vermillion saturated orgy of engorged goals, golden showers of golden era massive testicular defensive impenetrablity. 
As the credits roll on our standard definition 4:3 dreamscape the camera pans past the scoreboard. In bright red LED (because although it's really 2003, strangely, LEDs are already in widespread use for scoreboards) we see the numeral 7 and the numeral 2. We hear the cheering of the crowd and we can almost hear the smiles on the faces of the Nannas. Like some kind of hot tub time machine the Nannas have been rinsed in the glories of the past, bathed, cleansed and spun out with the sparkling glow of a vintage win against an old and noble foe.
From there we moved to an EXT – NIGHT shot of bikes sliding through the brunswick balm towards a thursday porterhouse at the retreat (Tao got jibbed), pints of beer (Tao got anti-jibbed with the first round of Panhead pale ale) and a presage for the Coach and the Author of the combustion apocalypse that was going to engulf Chasbenis™ on his birthday paddle… oh dear.