vs The Randy Dragons 2-10 Loss
CB, JH, RH, TH 2 (MOM), TK(gk)
We Lost to The Randy Dragons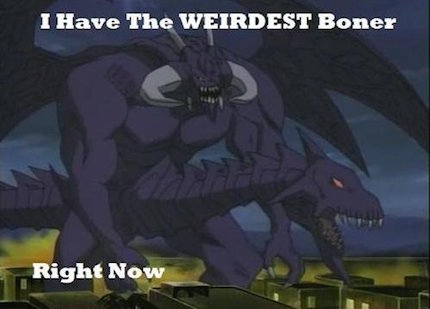 Boy did it hurt. That fucken' scaled scabrous thing you do not want given you a fucken'. 8======>~~~~~ But fucken' us it did. Ouch! To paraphrase the pharisees – Jesus Fucking Christ! Like when Conan the Barbarian punched a horse we went down. It was bad.
Let's focus on the positives. I got two goals – that does NOT happen every day. We drank beer – that was fun. It was Jim's first game as a married man – it did not end in divorce. Chassy said the FUNNIEST thing I have EVER heard at the pub – we all laughed. +++++ (positives)
Well, where to from here? We need to fight back, and get our own Dragon Cocks. I'm pretty sure buying actual Dragon Cocks is frowned up on (like buying Rhino horn I guess), but there's no law in the world that says you can't turn your own Penis into a Dragon Cock – sooooooooooooooo somehow we have to metamorphise Chassy into a Dragon's Member *BA DING CHA* see what I did there? Oh boy-o.